Numidia is a privately owned international

sales, marketing

and

distribution

company of dairy products and related food ingredients. The company is based in The Netherlands (Roermond), Singapore and Uruguay (Montevideo).



With over 50 years of combined experience, we have built a strong network around the globe, enabling us to provide all our partners solid market information, contract reliability and technical knowledge. We continue to strive for an excellent personal service and long-term sustainable business relations. We are driven by a collective entrepreneurial spirit and a great passion for dairy.

The benefits of Numidia
– Personal and proactive approach
– Product availability
– Food Safety (ISO22000) and Feed Safety (GMP+)
– The best total cost of ownership
– We keep our promises
– Expertise of our employees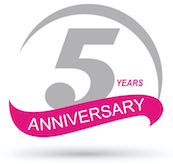 In December 2016 we celebrated Numidia's 5th Anniversary!